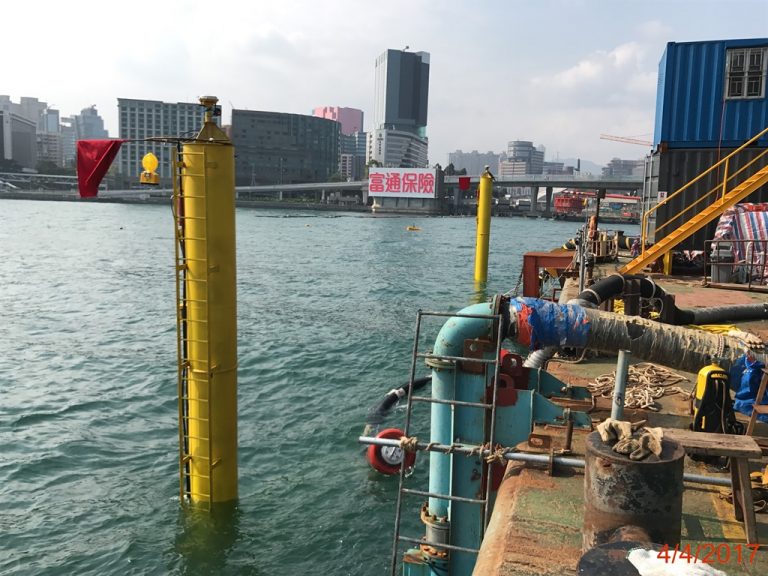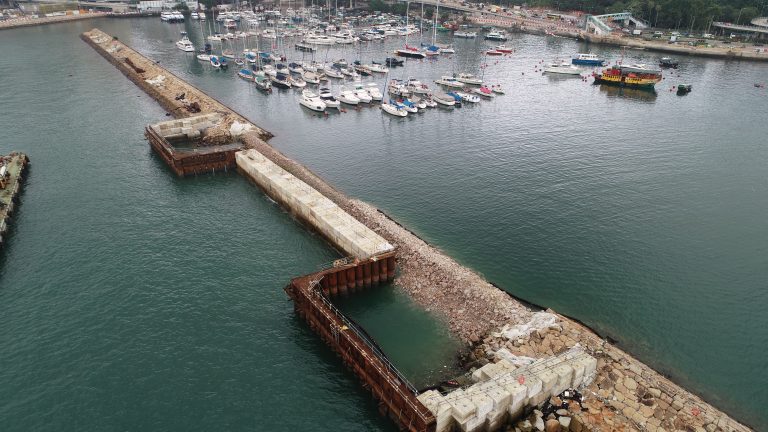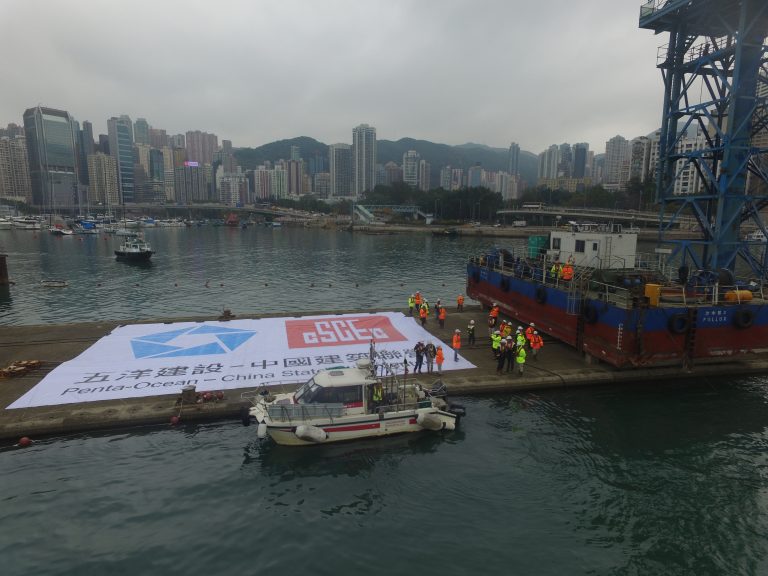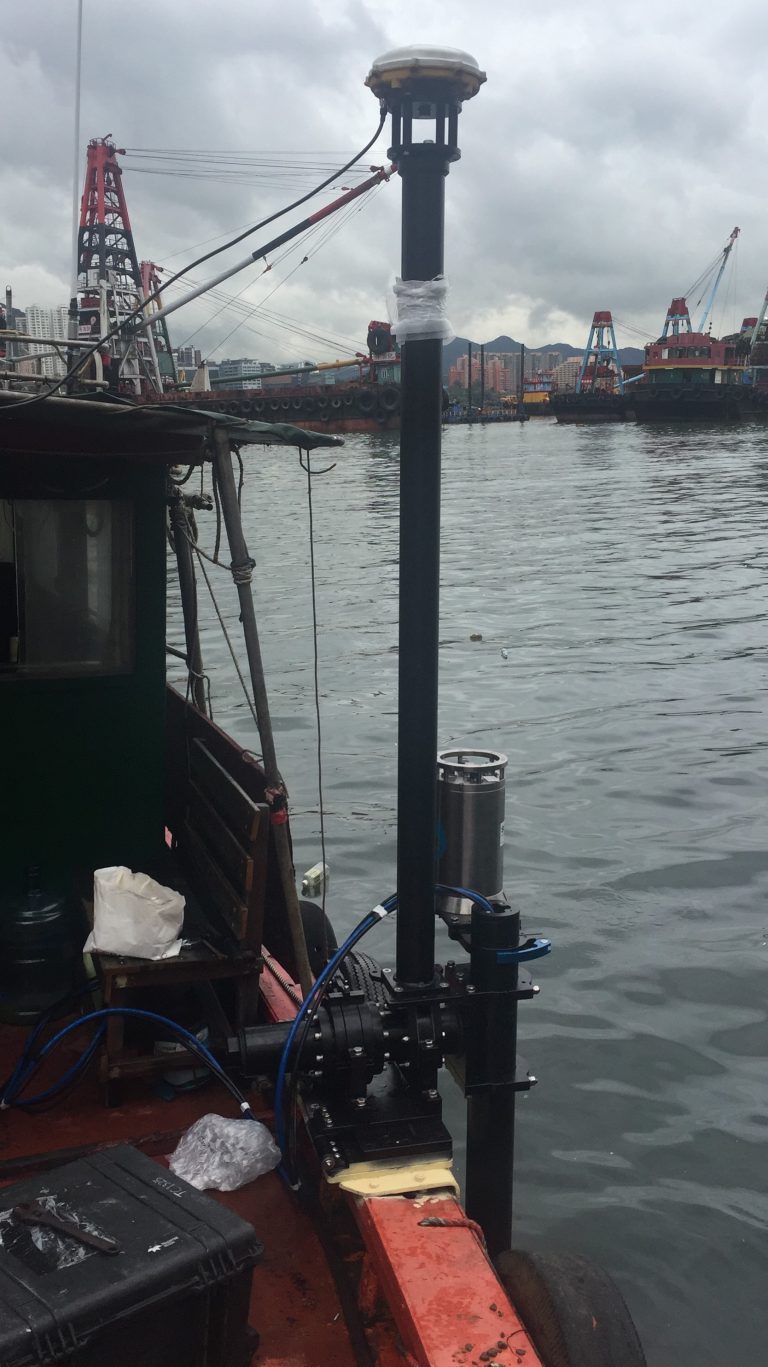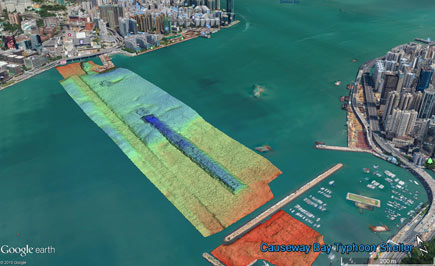 ESL provide full Survey Support to marine construction including:
– Off Site fabrication survey
– Seabed Bathymetry and Geophysics
– Trenching and Dredging Survey
– Gravel Laying positioning and as-laid
– Precise positioning
– Backfilling and Volume computation.
Precise positioning system deployed on a gravel spreading barge
A view of excavation through a breakwater as part of trench preparation. This required careful monitoring of the surrounding seabed.
"ESL Survey 1" tied up alongside the last IMT unit to be deployed.
USM mount mobilised on a Vessel of Opportunity
Seabed monitoring survey carried out in Victoria Harbour over a 3 year period.