MANY YEARS OF EXPERIENCE
Engineering Surveys is a single source provider of survey services to the construction and building industries. Operating from our base in Hong Kong we have a peak workforce of over 200 staff and have been involved in some of the largest infrastructure and building projects undertaken in the region over the past 20 years.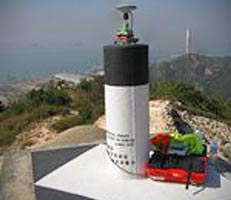 In addition to providing site surveying staff and equipment our vision is one of converging technologies where surveyors provide an increasingly diverse range of products and deliverables driven by the huge increase in quality and quantity of spatial data being collected.
Join our Team
Engineering Surveys are always looking for surveyors, draftsmen and technicians who are interested in improving their knowledge in the industry and are not afraid to embrace new challenges. The variety of work available in the construction industry means that only those with a multi-discipline approach will move ahead. With this in mind we welcome applications at any time from, but not limited to, the following grades:
Senior Surveyors (ref/esl/rec/srss)
Surveyors (ref/esl/rec/ss)
Draftsmen (ref/esl/rec/dsm)
Assistant Surveyors (ref/esl/rec/ass-ss)
Survey Assistants (ref/esl/rec/cham)