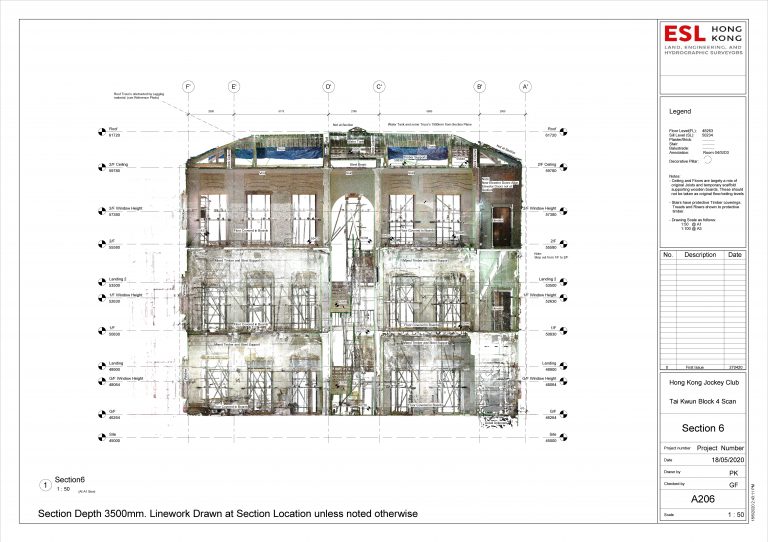 Scanning of Historical Structures allows the production of detailed drawings with rectified images at any location. This can be important where line drawings cannot easily pick up sufficient detail to accurately represent structures which have become disturbed over time.
Laser Scanning also provides a record of a structures condition before any upgrading work.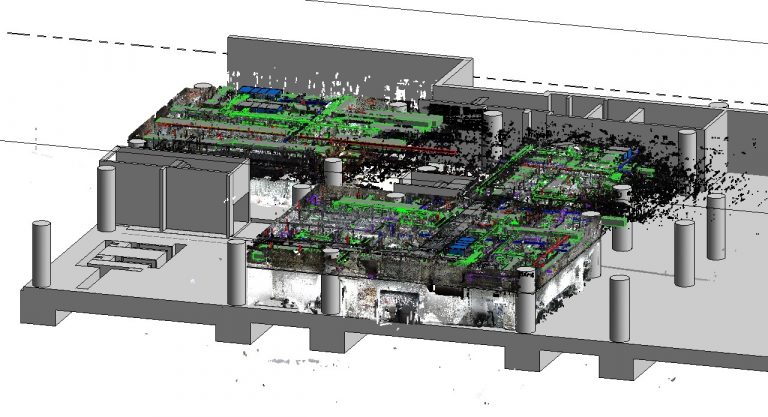 Scanning for MEP modelling is becoming more common as it provides a permanent record prior to closing up ceiling, wall or underfloor spaces.
Such a record allows works planning without the need to open up closed spaces, or disturb tennants.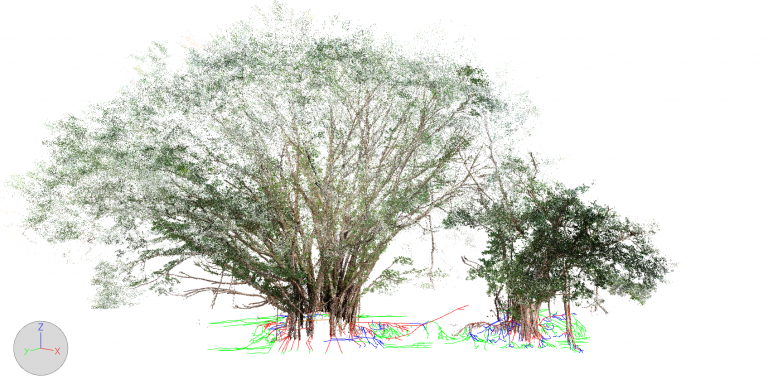 3D Tree Scanning together with specialist software to extract the tree from a larger point cloud (and combined with a tree root survey using GPR) allows a realistic vizualisation of existing trees within a Design BIM Model. Correct sight lines and window views can then be created.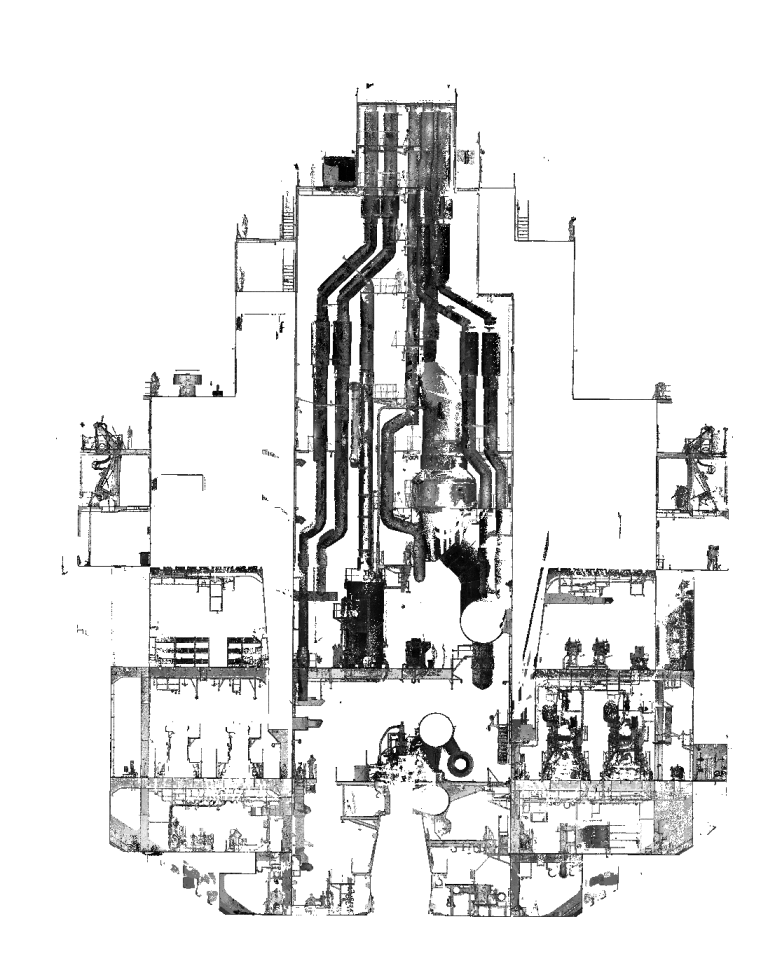 Laser scanning of Ballast Water Treatment System (BWTS) and Exhausted Gas Cleaning System (EGCS) on board ships prior to retrofitting minimises down time in Dry Dock..
Large Point Clouds can only be shared via cloud platforms but smaller files can be hosted on our web site.
Larger files can be histed and shared via cloud based platforms such as Autodesk A360