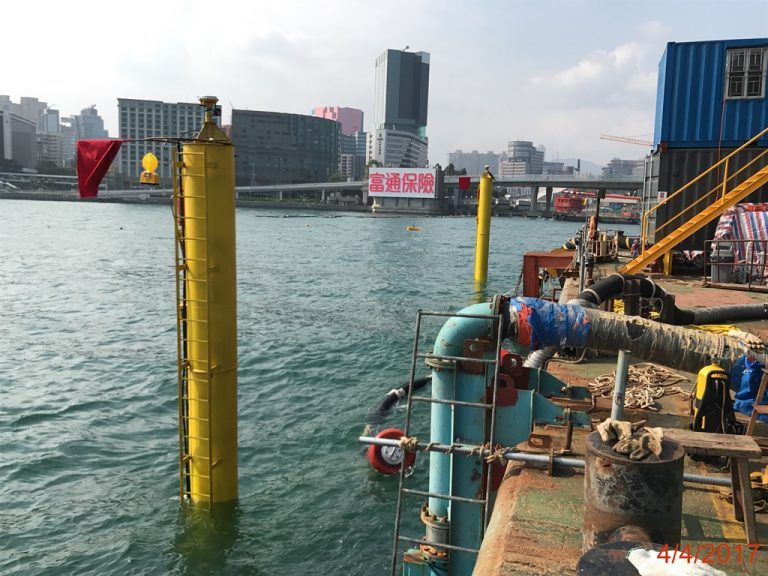 ESL provide full Survey Support to marine construction including:
– Off Site fabrication survey
– Seabed Bathymetry and Geophysics
– Trenching and Dredging Survey
– Gravel Laying positioning and as-laid
– Precise positioning
– Backfilling and Volume computation.
Precise positioning system deployed on a gravel spreading barge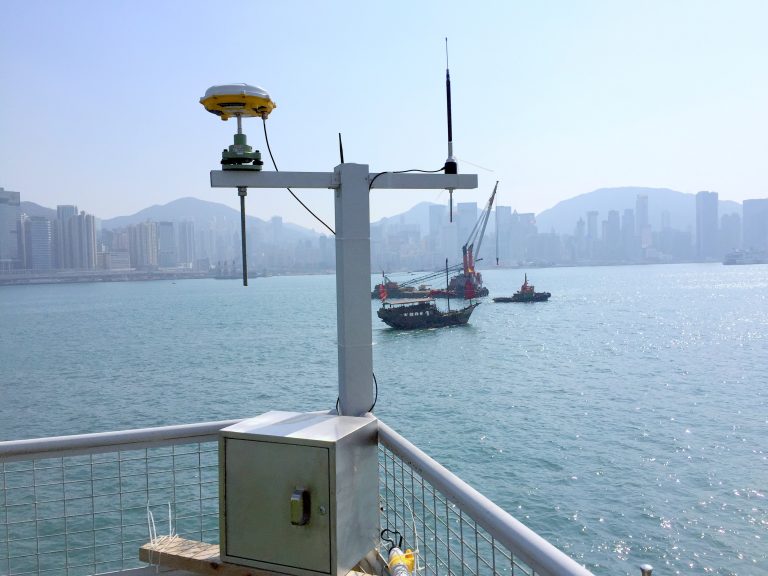 The GNSS Base station installed by ESL to provide +/-10mm real time positioning 24/7 across Victoria Harbour. A licence from the Telecommunications Authority was required for such an installation.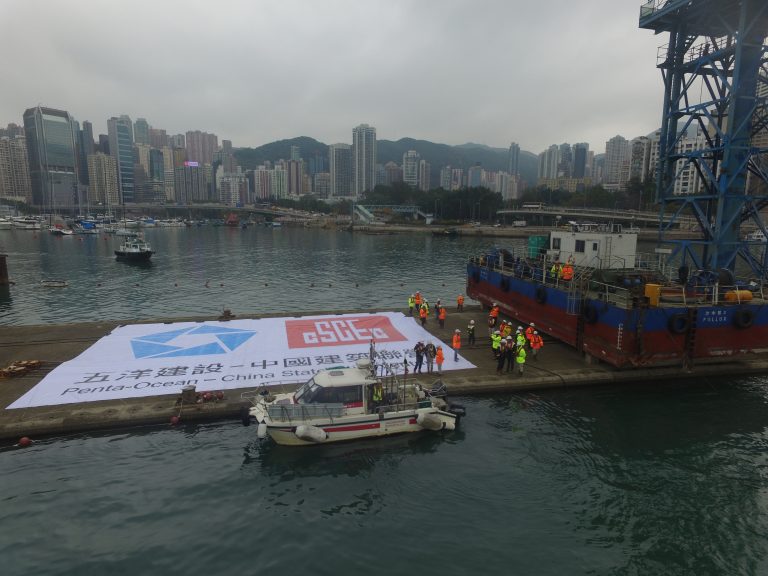 "ESL Survey 1" tied up alongside the last IMT unit to be deployed.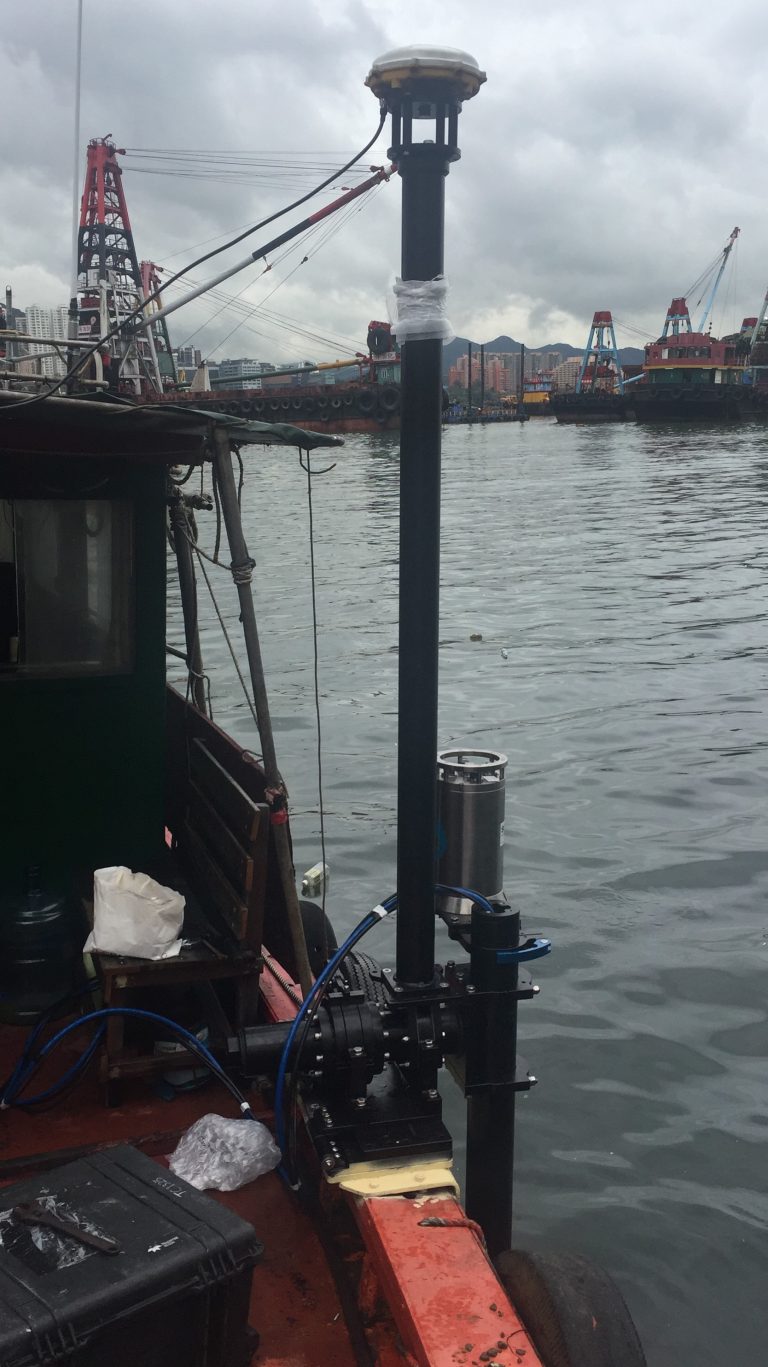 USM mount mobilised on a Vessel of Opportunity. This is sometimes required to cope with spikes in workload.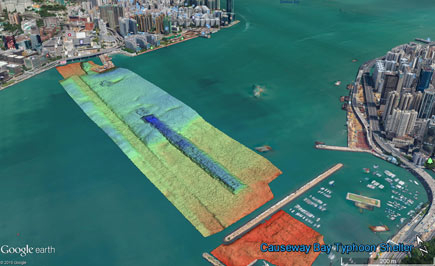 Seabed monitoring survey carried out in Victoria Harbour over a 3 year period.