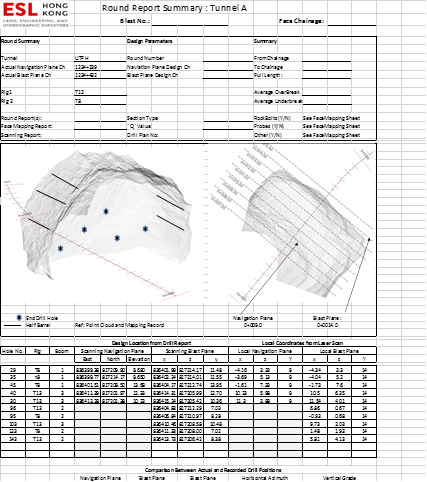 Engineering Surveys have wide experience in underground construction and in the use of various technologies including:
Leica Tunnel Measuring System (TMS) using both fully automatic Total Stations and Laser Scanners for tunnel profiling.
VMT TBM Guidance Systems including SLS System for curved pipe jacking and TM system for TBM drives.
DMT Gyromat 2000 and 3000 for high precision independent checking of tunnel azimuth
Tamrock Visual Tunelling Software for control of Automatic Drilling Jumbos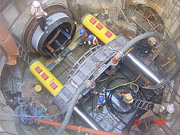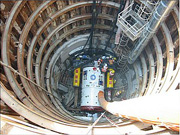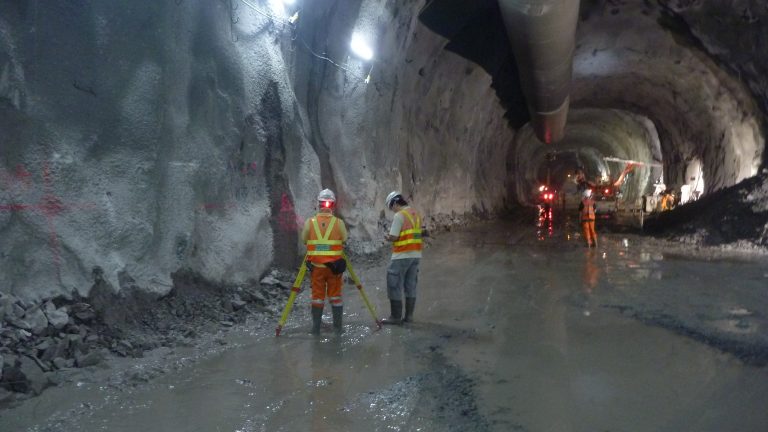 The Top image shows analysis of Half Barrels captured during face profiling and compared with drilling records from a fully automated Jumbo. This allows easy checking of drilling quality.
Photo below shows navigation of same Jumbo,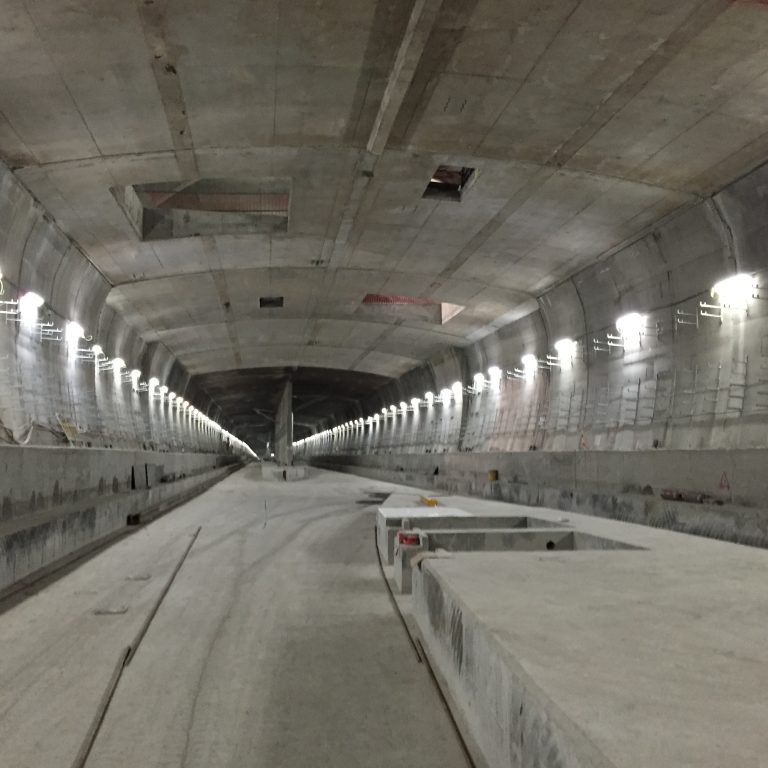 End of the Job, a Lined Tunnel ready for operation.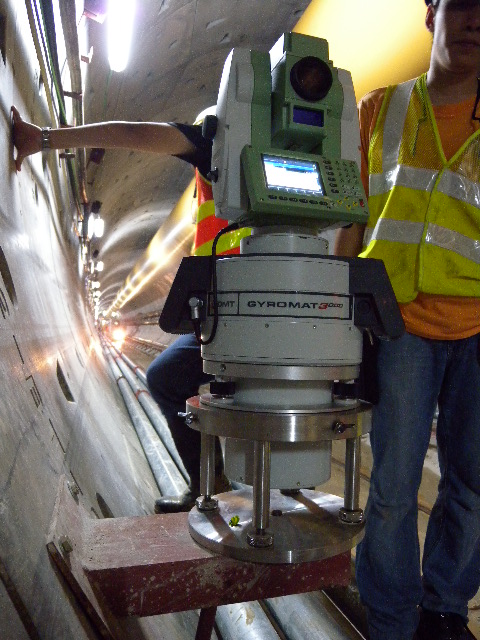 Controlling alignment with High Precision Gyroscope