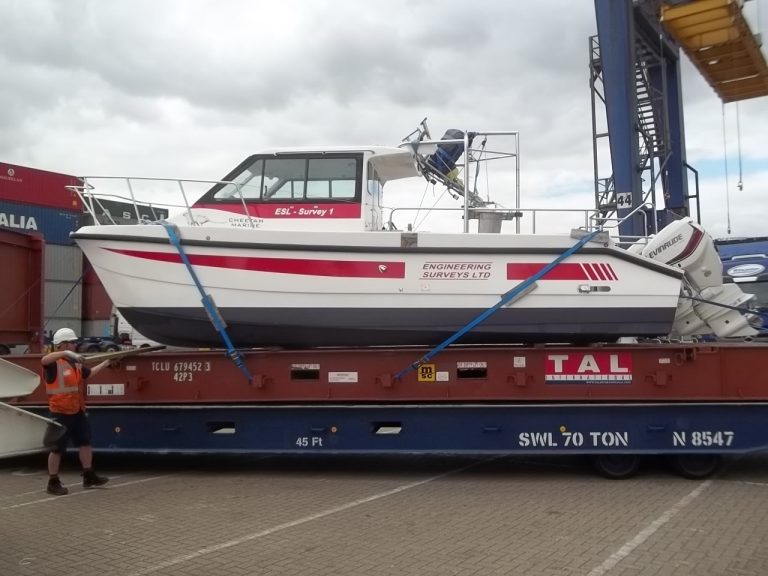 ESL Survey 1 can  now be Containerised on a 20 foot Unit. This can be transported by standard container ship and  on a normal sized Crane Lorry.
This provides mobility for deployment anywhere at short notice. The Boat is an inshore shallow draft Catamaran with a full suite of Navigation, Bathymetric and Geophysical Sensors.
Anywhere a 20 foot container can go our Survey Vessel can deploy.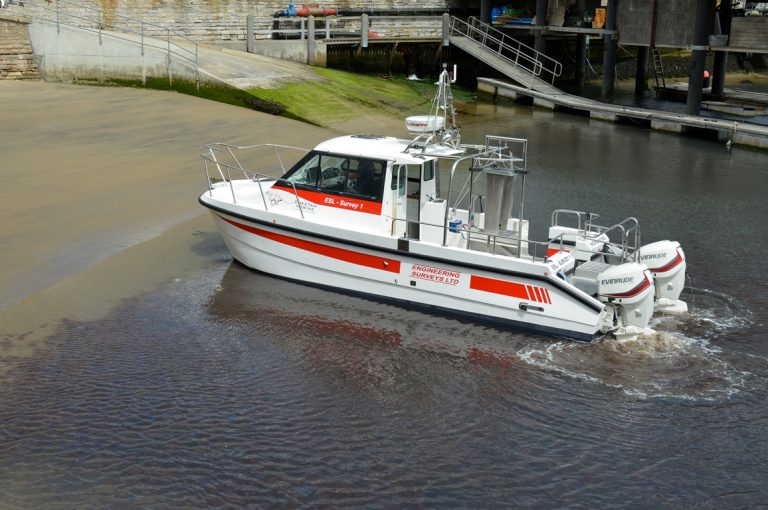 Along with experienced Crew and Technicians we offer a bespoke solution where previously only single beam boats could be used.
Please use our enquiry email for a proposal and quote.